Where Patient Care is Anything but Rare
With 20+ years' experience and two convenient locations, Dr. Rosen and his team make you our top priority! We provide a level of expertise and advanced orthodontic care that's designed to deliver the ideal, personalized treatment experience, ensuring you achieve the best results and your best smile!
We are conveniently located with offices in Tucson and Sierra Vista, as well as early morning and later evening appointment hours, that make coming to see us as easy as just stopping by!
Our office is located south of QuickTrip within the La Playa Offices Plaza, which is just a half mile south of the famous Dinosaur McDonald's! As you enter the complex, head to the left and then turn right at the first turn-in. The office is the last building in the corner. Our patients typically have no problem finding parking, as there are many options within the plaza. 
Address
1865 N Kolb Road
Tucson, AZ 85715
(520) 290-0500
Fax: (520) 751-1103
Hours
Monday: 8:00 a.m. – 5:00 p.m.
Tuesday: 8:00 a.m. – 5:00 p.m.
Wednesday: 7:00 a.m. – 5:00 p.m.
Thursday: 8:00 a.m. – 5:00 p.m.
Friday: 8:00 a.m. – 12:00 p.m.
We are located just south of Snyder Blvd off Highway 92 and less than a mile north of the mall. We share a parking lot with Cochise Children's Dental Center in Rosen Professional Plaza. Parking is plentiful and you should have no trouble finding parking for your visit.
Address
1714 Paseo San Luis
Sierra Vista, AZ 85635
(520) 458-2500
Fax: (520) 751-1103
Hours
Monday: 8:00 a.m. – 5:00 p.m.
Tuesday: 8:00 a.m. – 5:00 p.m.
Wednesday: 8:00 a.m. – 5:00 p.m.
Thursday: 8:00 a.m. – 5:00 p.m.
Friday: 8:00 a.m. – 12:00 p.m.
Learn why we're the best care for your smile.
1
Braces treat the widest variety of cases, even those that are very complex
1 of 3
2
Some find not having to remove an appliance, brush and replace it into your mouth is a great option.

2 of 3
3
Braces are smaller and more comfortable than ever before and some types, such as ceramic braces, are barely noticeable.

3 of 3
1
Invisalign and other aligners are clear and virtually invisible

1 of 3
2
Removable aligners are extremely comfortable and convenient

2 of 3
3
You take aligners out to eat so there are no food restrictions

3 of 3
Which Option is Right for You?
Many patients (or their parents) have asked us which option will be better for them but for many cases braces and aligners are both available options which means you get to decide according to what you would prefer and what best suits your lifestyle. So we thought we would provide some information to help you consider your options.
Getting to Know The Braces520 Team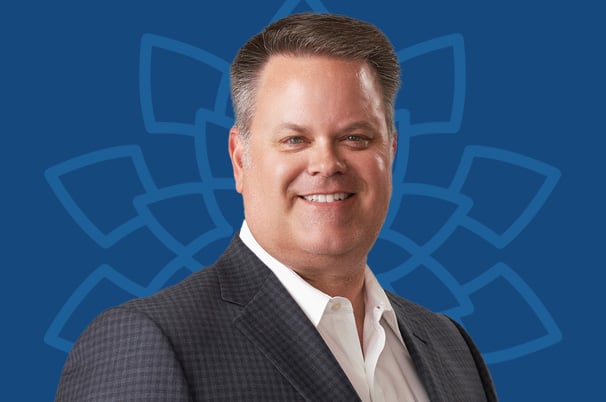 Andrew Rosen, D.D.S., M.S.
Dr. Rosen grew up mostly in Texas before attending Brown University for college. After a brief time living in the outback of Wyoming, he decided to return to Texas to attend the US News and World Report's #1 Dental School in the country: Texas Health Science Center at San Antonio Dental School. Upon graduating in the top of his class, he went on to an orthodontic residency in Houston before moving to Tucson, Arizona to begin private practice. In 2006 he was elected President of the Arizona State Orthodontic Association and currently serves as President of the Tucson Conquistadores, a philanthropic organization which supports athletics for underprivileged or disabled youth. Dr Rosen is an avid supporter of University of Arizona athletics and serves as a dental and orthodontic consultant while traveling with the sports teams.
Brian Decker, D.M.D., M.B.A.
Braces520 is thrilled to introduce our newest orthodontist, Dr. Decker, who has recently joined our practice. We believe his expertise and unique qualities will bring even more value to our exceptional orthodontic care. He comes highly recommended, with great training and a genuine passion for creating beautiful smiles. His dedication to patient care and commitment to staying at the forefront of orthodontic advancements align perfectly with our values at Braces520.
We understand that choosing to receive orthodontic care is a big decision and your first visit to our office is the first step. At your initial consultation, we take complimentary x-rays and images of your teeth that lets us see what's going on and perform a thorough examination of your teeth, mouth, and gums. 
We create completely customized treatment for each patient to ensure you reach your full smile potential! Our practice will work with you every step of the way to make sure your orthodontic care is as rewarding as possible. We utilize the latest technology, and offer a variety of safe and gentle treatment options to give you the customized, individual care you deserve.
At Braces520, we make you our top priority! We create beautiful, confident smiles for all ages by offering advanced orthodontic care that's designed to deliver the ideal treatment experience and results to ensure you achieve your best smile!
Orthodontics for All Ages
What are you waiting for?
Feel Confident in Your New Smile!
Today is the perfect day to start your journey to a beautifully healthy and radiant smile! We'd love to walk you through what we offer to get you to that confident and beautiful smile you desire.